Realistic First-Person Walk in Games
C2 Core redefines 'REAL' allowing for 360° of natural walking, running and other physical actions in VR games. It adopts our newest locomotion simulation technologies, giving you a the feeling of natural walking and movement in Virtual Reality.
Increased immersion with physical full-body locomotion
Stop guiding your character and start being them!

Infinite action space in a single physical spot
KAT Walk C 2 Core creates endless virtual walking space, protecting you from physical collisions as you freely interact with the VR game environment.
Reduced motion sickness
Walk in VR solves the cognitive dissonance which occurs when brain sees movement but feels the body is static.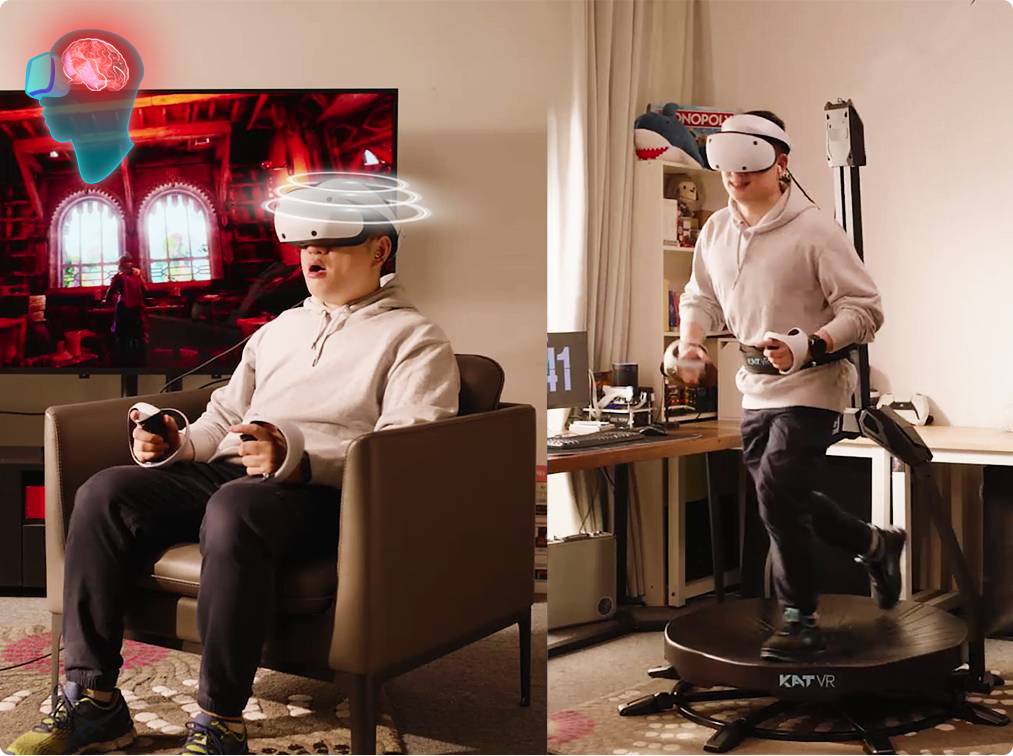 Ultra-Accurate 2D Tracking System
C2 Core adopts our best foot tracking technology – KAT Optical Foot Tracking which provides the highest level of accuracy and the best standard of motion tracking available to any consumer-available VR locomotion solutions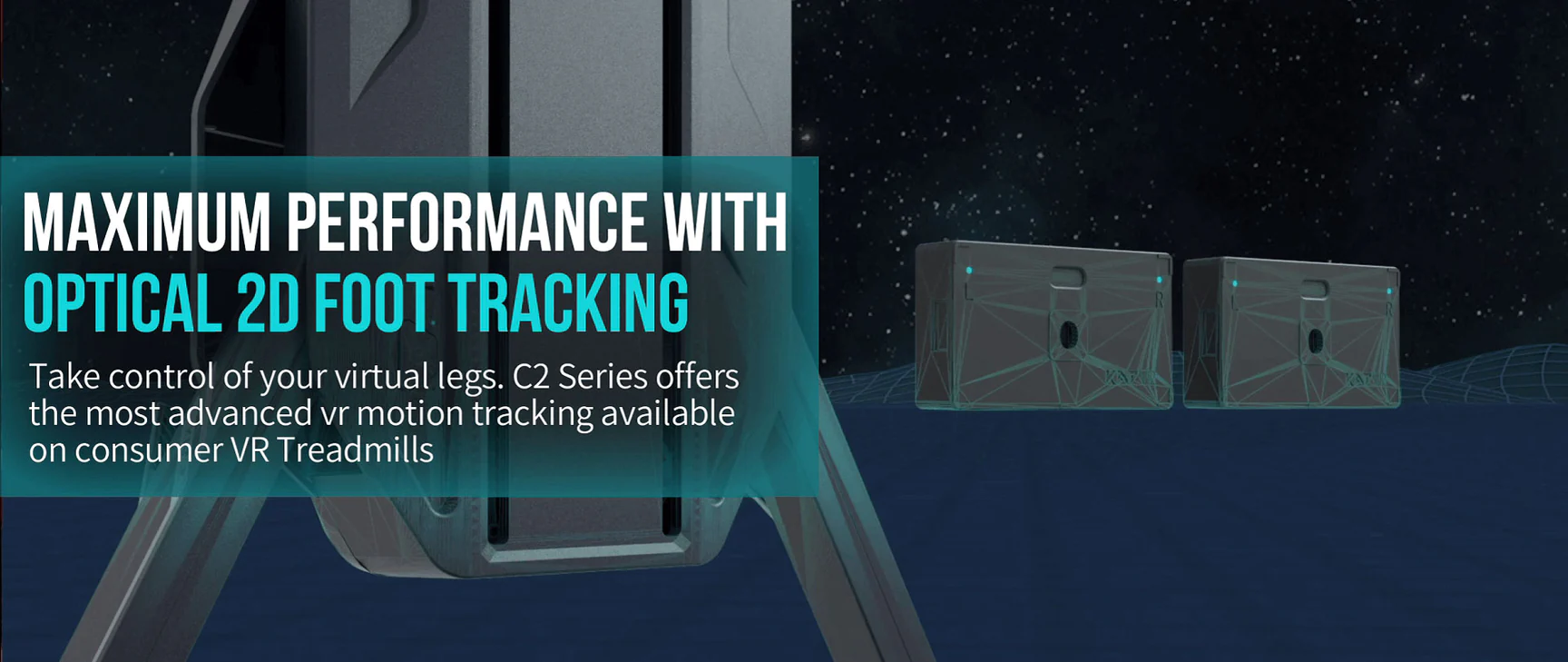 Achieve full body synergy with your VR Treadmill
Open VR treadmill ergonomics and its burden-free harness are designed to closely 'connect' with the player's body and provide the feeling of ergonomic integrity with the device